HELPFUL LINKS
MEDIA GUIDELINES
Those with general questions, as well as members of the media, should direct their inquiries to: Hilary Thompson, Senior Marketing Manager hilary.thompson@labroots.com, +1.707.407.8355
VIDEO, PHOTOGRAPHY, LOGOS USAGE
Labroots can provide photos of team members, virtual environments, conference booth images, webinars, and speakers. Appropriate attribution must be made on all images. Those interested in using Labroots videos and footage, including members of the media, can call or email Hilary Thompson to discuss usage and permissions.
The Labroots name and logo may only be used with prior permission from Labroots.
TESTIMONIALS
Chris McGowin, Scientific Affairs Manager at Roche Diagnostics Corporation
"Labroots team are rock stars - working with your team is very streamlined, making it, from our side, very easy to work with our busy speakers like Dr Muzny. We look forward to the continued partnership!"
Jaime Robinson, Head of Global Events at Abcam
"The Labroots virtual conference has been an efficient and reliable asset to continually engage our consumers through digital touchpoints. It has become an important platform for us to network, educate researchers on our wide portfolio range, and keep abreast of the latest breakthroughs. In addition, the team at Labroots has made this process easy and fun-we thoroughly enjoy working with them and look forward to seeing more positive results in the future!"
Amanda Myrkalo, Marketing Associate at Taylor & Francis Group
"After speaking with a representative at a microbiology conference, we purchased an email bucket from Labroots to trial the quality of their email lists. Most email lists we are offered are spam, but we were pleasantly surprised to receive high open and click rates for these email addresses beyond expectations. Labroots has specific regulations so not to overburden their lists and offers quality webinars to achieve these emails in the first place, plus they can specify with their data the exact type of customer you wish to connect with (instead of the usual generalized subject lists). It lead to a pleasant arrangement of accessing new customers that were interested in our product for a high ROI compared to other external mailing list providers."
Randy Pritchard, Vice President of Marketing at Roche Diagnostics
"The Labroots virtual event represents a great opportunity for us to support education in clinical diagnostics. The online format gives medical and lab professionals a convenient way to stay up-to-date with the latest practices in their field and discuss how diagnostic testing can provide greater medical value."
Marjorie Schnelle, Marketing Manager, Molecular Diagnostics, Roche
"We find the Labroots Clinical Diagnostics virtual event a great way to connect with potential customers and engage with thought leaders in our Market."
Tim Hamill, MD, Director UCSF Clinical Laboratories
"I gave a virtual presentation this last June and I found it to be a fun and rewarding experience. Don Cruikshank and the entire Labroots staff were easy to work with, thorough and immensely helpful. Their software was intuitive, and easy to use during the presentation. Although I had some trepidations about 'speaking' to my computer screen rather than an audience, when I was actually giving the talk I found it very easy and natural. I would definitely recommend Labroots as both a speaker and as part of the audience."
Paul Billings, MD, PhD, Chief Medical Officer, Life Technologies
"I found the Labroots production of my lecture to be interesting, effective and very user friendly. The team worked well with me, there were no technical snafus, and I felt well supported as I delivered the talk from my office computer. I enjoyed the international audience. All in all, an effective and professional program."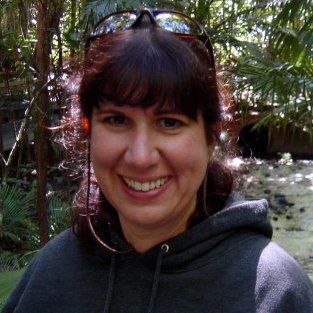 Lianne McLean, Sr. Director Market Development, Life Technologies
"The ROI for the Labroots Clinical Virtual Meeting was outstanding! The number of visitors to our online booth far exceeded any physical tradeshow. We received a large number of high-quality leads and the turn-key nature of our participation in the various programs with the support of the Labroots team made it easy! Working with Labroots is a pleasure"
Seth Martin, MD, Cardiology Fellow, Division of Cardiology at the Johns Hopkins Hospital
"I enjoyed speaking about clinical lipid and lipoprotein assessment as part of Labroots Clinical Diagnostics virtual event session. As a speaker, I independently developed the topic and content of my talk. The online conference platform was a great mechanism to interact with a diverse audience from around the globe, without any carbon footprint. The ability to poll the audience in real-time during the talk, have a live Q&A session, and chat with audience members after the talk provided valuable avenues for thought sharing. I definitely look forward to participating in Labroots sessions in the future."
Linnea M. Baudhuin, Ph.D., DABMG, Mayo Clinic, Co-director, Personalized Genomics Laboratory Co-director, Cardiovascular Laboratory Medicine, Department of Laboratory Medicine and Pathology
"I just wanted to extend a huge thank you to you and your team for the wonderful Labroots experience. I greatly enjoyed participating as both a speaker and a participant. The presentations that I attended were excellent, and it was so convenient to be able to view them without traveling. Kudos to you and your team for creating such a successful conference."
Brian R. Jackson, MD, MS, VP - Chief Medical Informatics Officer, ARUP Laboratories
"In the future, biomedical conferences are going to go virtual one way or another. Labroots is out at the cutting edge, way ahead of other conference organizations in creating this future. As a presenter I found the experience extremely user-friendly. I appreciated the opportunity to reach the audience from my own office chair. No travel, no hassle, high impact - the ideal combination."
Shilla Patel OD, CIC, Clinical Epidemiologist, Scripps Mercy San Diego
"I had a lot of fun doing the webinar at Labroots. The platform was very user friendly and easy to navigate. Being able to do it from home was also a nice and more comfortable change from doing in person presentations at other events. I was still able to feel the audience members were engaged in the presentation via questions sent during the presentation. This is a much more efficient way to do educational conferences for both the speaker and attendees."
VIEW TESTIMONIALS
Company of the Year Media & Entertainment – Small
Collaboration/Social Networking Solution
American Business Awards - Marketing Department of the Year, Silver Stevie Winner.
Global Sales Team of the Year, Stevie Awards for Sales & Customer Service.
Labroots, Inc. was ranked among the top entrepreneurial companies in America by Entrepreneur Magazine.
The Best in Biz Awards selected the Labroots sales team as the silver winner for Sales Department of the Year for 2017.
The Best in Biz Awards selected the Labroots design team as the silver winner for Creative Department of the Year for 2017.
The Best in Biz Awards selected the Labroots development team as the silver winner for Technology Department of the Year for 2017.