Date: January 31, 2022 Time: 6:00am (PST), 9:00am (EST) The advent of massively parallel next‐generation DNA sequencing (NGS) technologies has provided opportunities to radically improve str...

Date: February 01, 2021 Time: 08:00am (PST), 11:00am (EST) The Design–Generate–Test–Learn (DGTL) cycle represents an efficient approach to biological engineering, from sing...

Date: February 09, 2021 Time: 09:00am (PST), 12:00pm (EST) In this webinar we introduce quantitative amplicon sequencing (QASeq): a highly-sensitive and robust NGS-based method for the detec...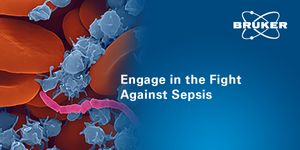 Date: February 23, 2022 Time: 09:00am (PST), 12:00pm (EST) During this webinar we will present the Lahey four-year journey of using the MBT Sepsityper® solution for the rapid identificat...
The prevalence of NASH in global populations continues to expand in conjunction with the ongoing obesity and diabetes epidemic. Over the next decade, the disease is projected to become the l...
High-throughput sequencing technology such as RNASeq and whole genome sequencing has enabled deep characterization of health and disease states. Biomarker discovery by these means has only h...
Genetically engineered cellular models are an integral part of the drug discovery process from early discovery through clinical biomanufacturing. The various applications of these cellular m...
The explosion of biomedical data such as in genomics, structure biology and pharmacology can provide new opportunities to improve our understanding of human physiology and disease. Understan...
Adhesion G protein-coupled receptors (aGPCRs) are an ancient class of receptors that represent some of the largest transmembrane-integrated proteins in humans. Besides classic features of GP...
Cancer is a leading cause of morbidity and mortality in developed countries including the United States. Early detection of various cancers, before they spread and become incurable, has been...
The continued evolution of precision medicine from the early successes seen in Oncology to other areas of medicine, in particular, Chronic Disease Management, is dependent on the efficient t...
The quest for alternatives to animal safety testing has fueled the development, characterization, and validation of many new technologies. There have been advances in cell and tissue models...
Princess Margaret Living Biobank (PMLB) is a repository for patient-derived organoid models. PMLB has generated over200 organoid models from lung, pancreas, colon, ovary, esophageal and brea...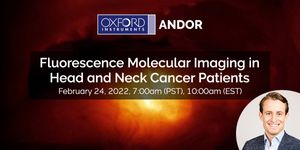 Date: February 24, 2022 Time: 7:00am (PST), 10:00am (EST) In oral cancer surgery, the ultimate goal is to obtain tumor-negative resection margins. Yet, tumor-positive resection margins (i.e....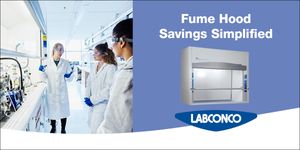 Date: February 24, 2022 Time: 08:00am (PST), 11:00am (EST) Fume hoods are often the largest consumers of energy in a lab space and are consequent...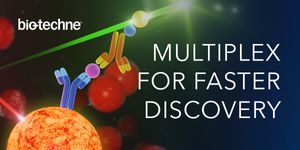 Date: February 24, 2021 Time: 9:00am (PST), 12:00pm (EST) Cytokine profiling is a valuable tool used in preclinical research for monitoring an immune response and cell signaling pathways dur...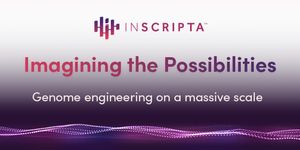 Date: March 09, 2021 Time: 08:00am (PST), 11:00am (EST), 5:00pm (CEST) Bioengineering technologies hold enormous potential to solve many of our world's pressing problems. However, they...
We present intracranial recordings that tap into some elementary components of linguistic meaning, with implications for our understanding of sentence processing and the distribution of conc...
While our lives unfold over time, weaving dynamic information into continuous experience, our memories are organized as discrete events. Detection of cognitive boundaries is critical for seg...
Detection of neural signatures related to pathological behavioral states could enable adaptive deep brain stimulation (DBS), a potential strategy for improving efficacy of DBS for neurologic...
Brain wave synchronization, also called neuronal coherence, is a fundamental mechanism of communication in the brain, where synchronized field potentials coordinate synaptic and spiking even...
Neuroscience is experiencing an exciting era of integrating novel materials and tools to record neural activity made possible through significant advances in materials science, electrical en...
The agricultural sector has been through significant changes since the 2018 Farm Bill was enacted. Hemp production was legalized at the federal level in the United States. Hemp production an...
In-house testing is not required federally; however, states differ in their requirements. Cannabis extraction laboratories need to test extracts for pesticides, heavy metals, residual solven...
Most people are familiar with the main bioactive metabolites in Cannabis – cannabinoids and terpenes. The profile of each can be quite complex both in terms of numbers of different spe...
Opens in a new window Opens an external site Opens an external site in a new window