Our first conference post-pandemic was full of contactless virtual event registration, new & old faces, sock & notebook giveaways, and Creole & Cajun cuisine. The American Association for Cancer Research (AACR) Annual Meeting 2022, held at the Ernest N. Morial Convention Center in New Orleans, Louisiana, on April 8 -13, was an excellent opportunity for Labroots to get back into the physical event world. At AACR, we shared all of the new and exciting things Labroots has been working on since 2020 with users and customers alike. Booth traffic for the Labroots giveaway, our themed socks and notebooks, was significant, but slow compared to previous years. Not surprisingly, we also were met with a high volume of companies and company divisions interested in hosting webinars and custom hybrid or virtual events. Many of the Labroots team arrived home with a positive COVID test, making it clear that the coronavirus is here to stay and that virtual events are the only 100% safe way to produce conferences.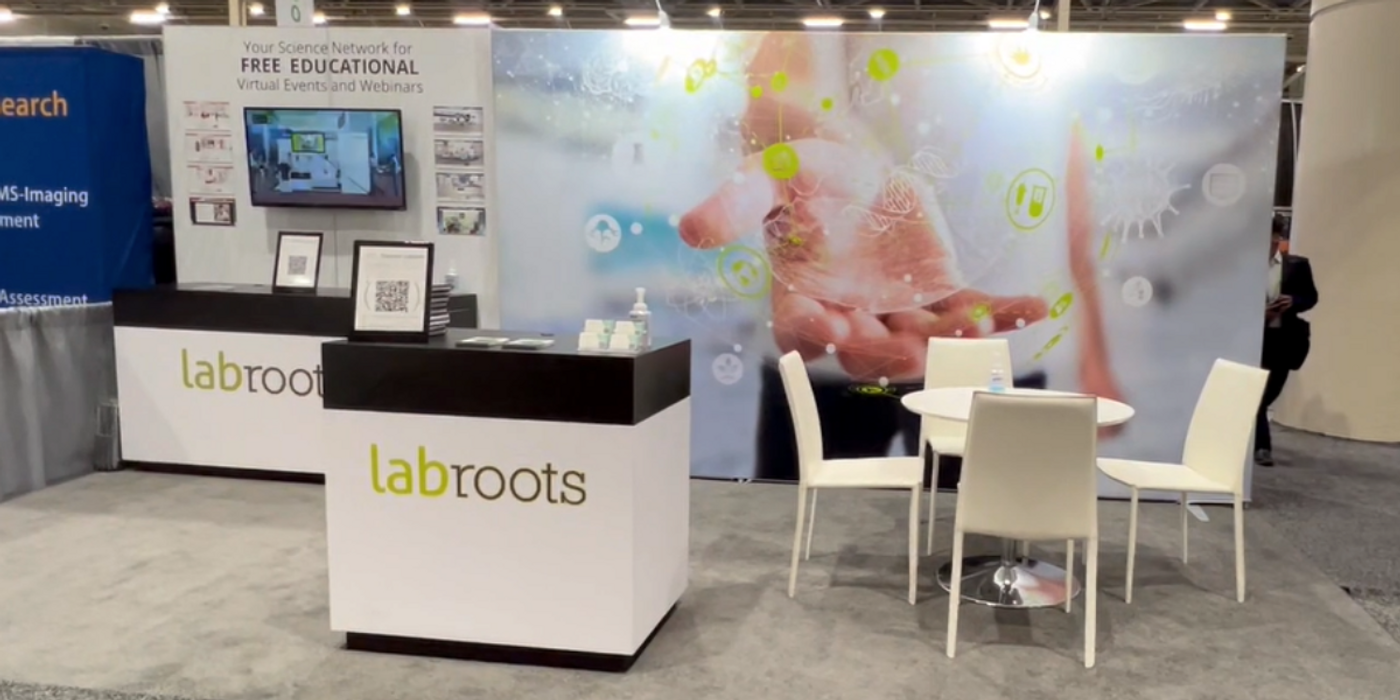 At AACR, Labroots took a new approach to virtual event registration and how we provided information about our company. We built a custom AACR landing page, accessible by QR code, for event attendees to explore upcoming virtual events and how to advertise with Labroots. The potential to host a webinar, custom hybrid or virtual event was a big topic of conversation among booth visitors and the Labroots AACR booth team. The thinned AACR physical event attendance and exhibit hall foot traffic made it evident to our team and many other exhibiting companies that virtual options for physical events will become a new norm. A virtual environment can broaden attendee reach to a global audience and provide the value of maintaining safety and peace of mind.
Labroots looks forward to exhibiting at future conferences and tradeshows to see the faces of our user base and customers. Still, we are thrilled to provide more and more companies the opportunity to explore virtual event options.