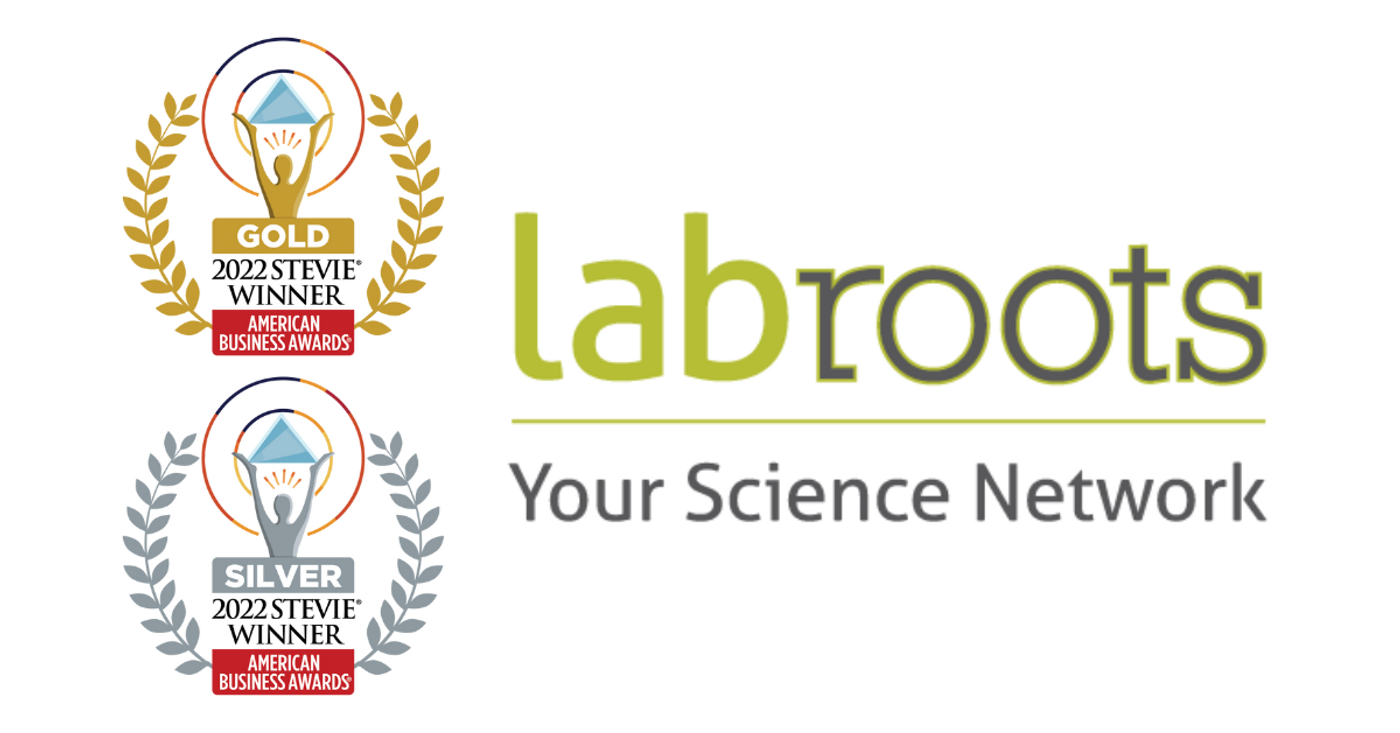 Labroots is excited to announce our achievements at the 2022 American Business Awards®! This year we took home the Gold for Company of the Year – Internet/New Media for small business and the Silver for Achievement in Customer Satisfaction. The Labroots team would like to thank all our users for their consistent participation, support, and feedback as we continue to grow our platform and pave the way in the evolving landscape of digital media.
Developed in 2002, the Stevie® Awards recognize achievements in the business world, highlighting organizations for their positive contributions to society. The 20th Annual American Business Awards, AKA The Stevies, receive more than 12,000 entries each year from organizations in more than seventy nations. Honoring organizations of all types and sizes and the people behind them, the Stevies recognize outstanding performances in the workplace worldwide.
The Company of the Year - Internet & New Media award recognizes Labroots in its entirety, highlighting our success in the digital space as a resource to research and industry professionals throughout STEM. This past year we continued our successful Coronavirus Virtual Event Series, which is aimed at educating the public on the ongoing research into SARS-CoV-2. This event, and our other virtual events, are geared toward both industry and research professionals, and the general public and remain, as always, free to attend.
The Achievement in Customer Satisfaction award really showcases our focus on client and user experience and satisfaction. Labroots has always, and will continue, to center our customers and users when it comes to support, feedback, and experience. We are excited to win this award and to continue to provide the best customer and user support across the board.
As a part of Labroots' mission, we strive to provide free, educational scientific content to a global community. We work diligently to invite world-renowned scientists and speakers to participate in our events, offering the latest in the advancements in a variety of STEM categories.
Once again, thank you to our users and the Stevie® Awards for this achievement. Labroots looks forward to what 2023 has in store!
For a complete list of the 2022 American Business Awards® winners, click here.
To explore more about Labroots, including our latest virtual events, click here.